YOUR EARS DESERVE A PIN MADE FOR THEM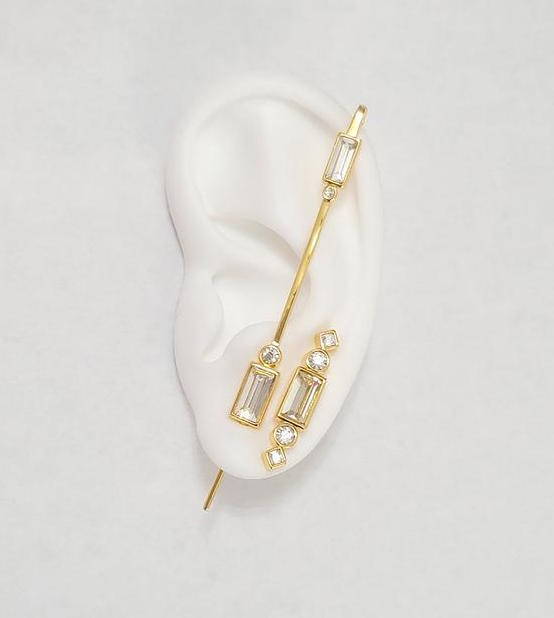 DISCOVER YOUR NEW GO-TO EARRING STYLE WITH ONE CLICK
Earrings you can elevate your entire outfit with.
Featuring five light-catching Swarovski crystal stones, these yellow gold stud earrings are cast from lustrous gold-tone brass and meticulously covered with 18kt gold for a high-wattage sparkle. They can be worn in two ways as studs or elevated ear climbers.
Whether you're attending a wedding, business meeting, or brunch with the girls, this stunning pair of earrings is a smart choice.
The Virginie Ear Pin Earrings are ready to take the zoom world by storm!
Turn heads during your zoom video conferences with this exquisitely crafted 18k yellow gold-plated earring pins. This glamorous piece showcases decadent Swarovski stones, faceted baguettes and round shaped crystals side by side, enwrapped in secure bezels.
Elegant ear pins perfect for meetings, business trips or brunch with the girls.
---
The Maelenn Gold Ear Jacket Earrings lend a touch of modern shine to any outfit.
Two Swarovski brilliant-cut crystals float effortlessly around the earlobe anchored by smooth 18k yellow gold-plated brass in a modern silhouette. This dazzling pair of ear jackets includes a detachable earring set that can be worn alone as ear cuffs or huggies.
Perfect for a special night on the town or a night in front of the fire.
---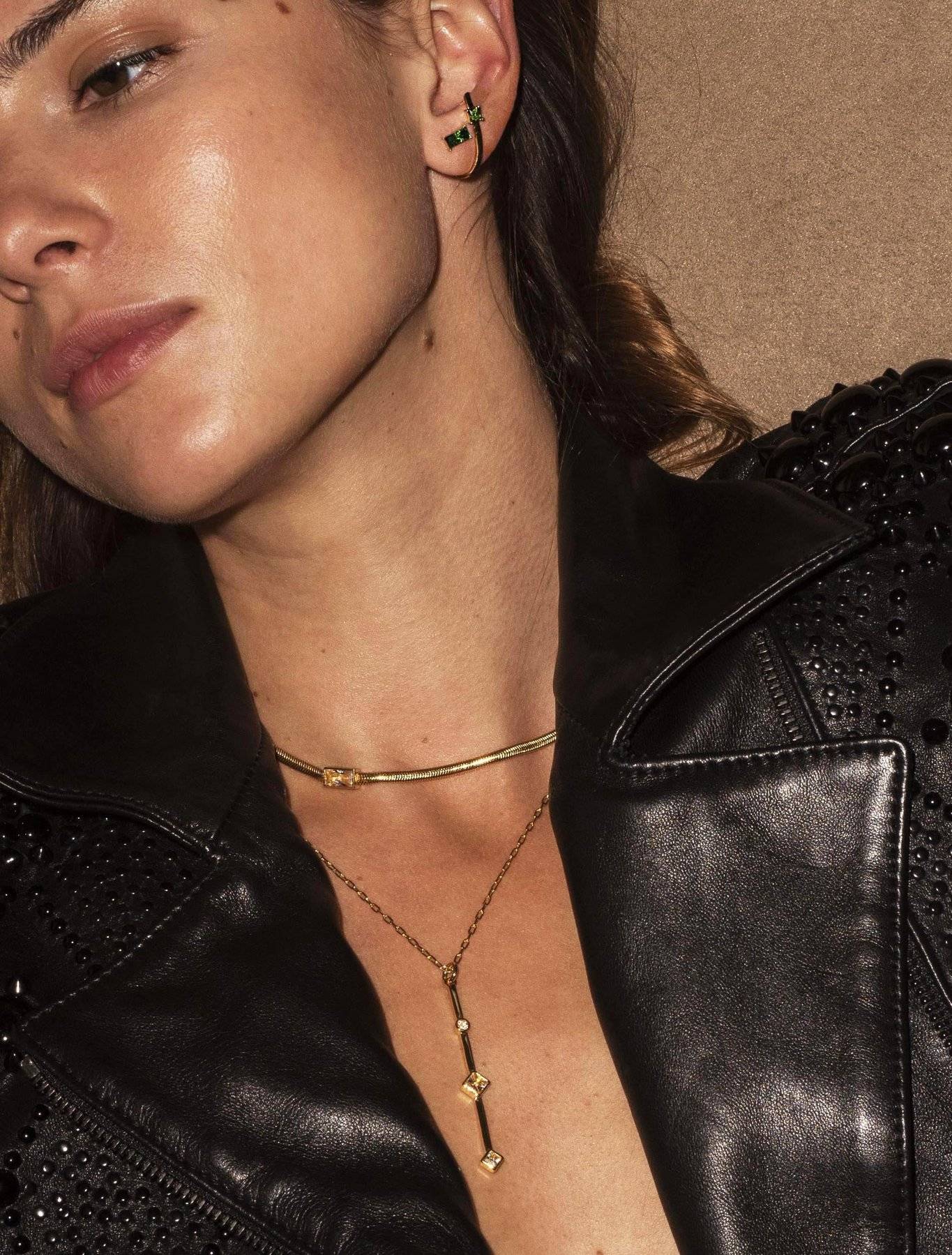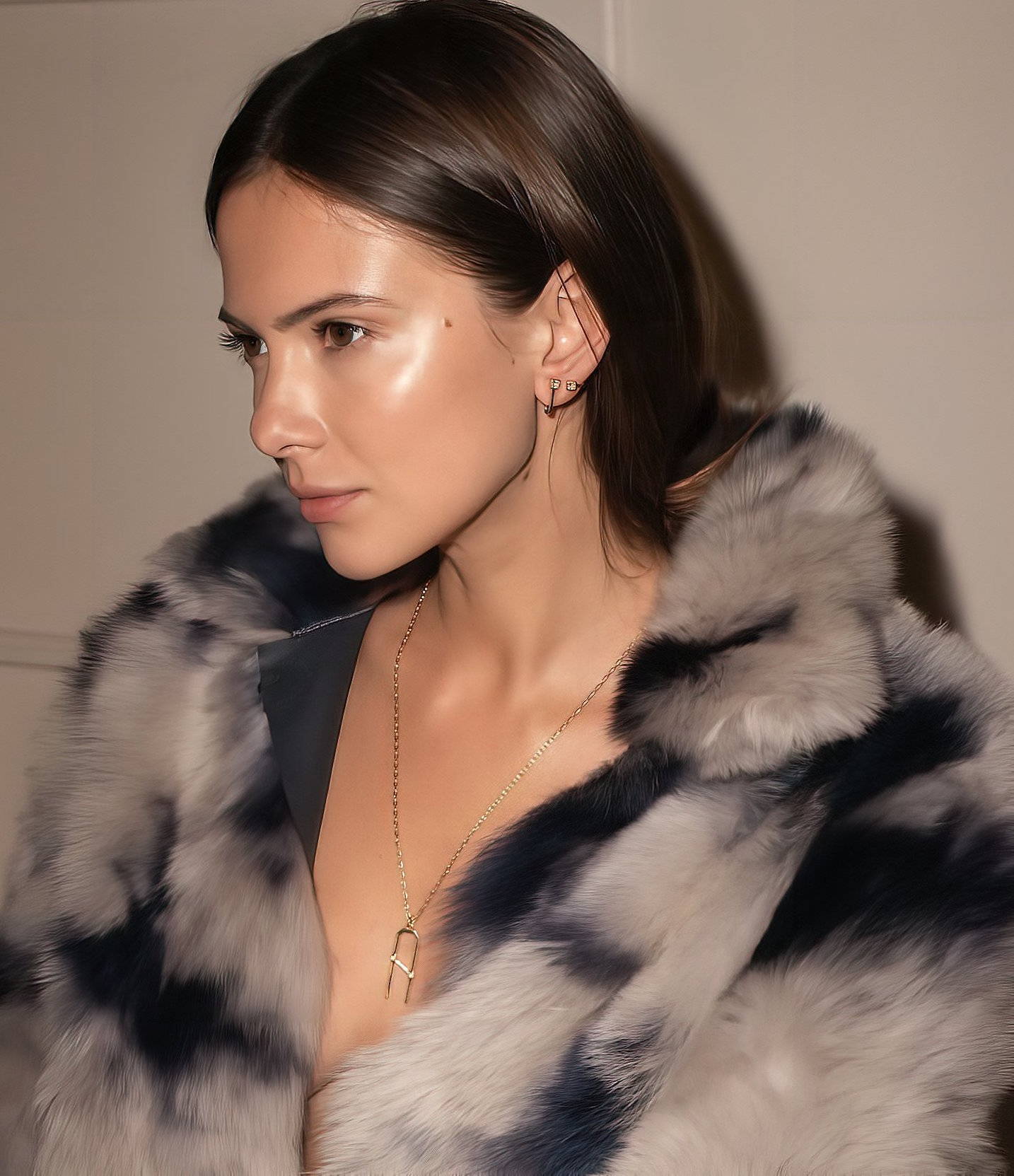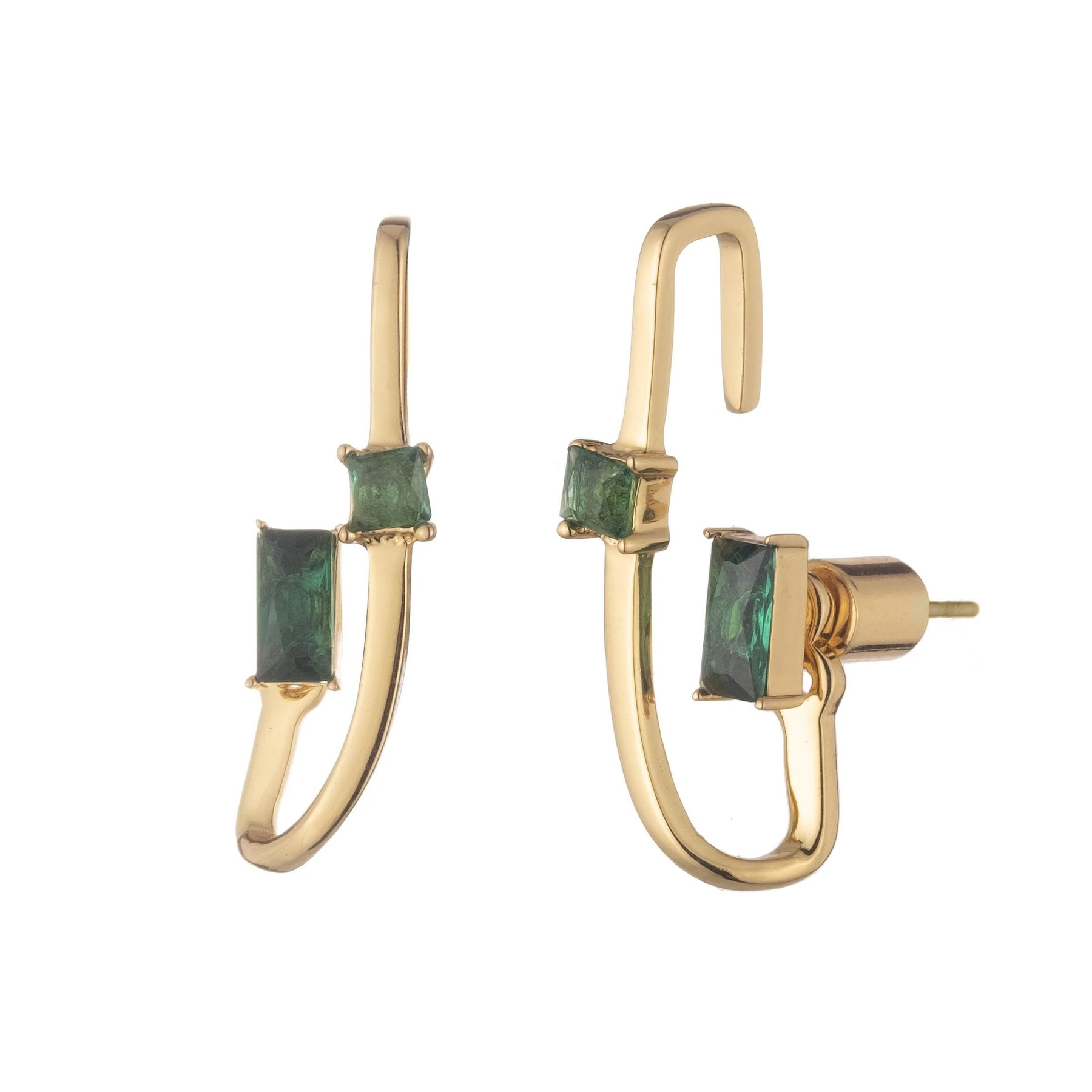 The sleek, cutting-edge style of our Camille ear jacket earrings will have heads turning your way.
These glistening beauties lovingly hug your lobes while anchored by emerald green stud earrings giving the illusion of a double piercing. Rock them individually as stud earrings or back to back as ear cuffs.
Wear them when you're out and about or at a party and don't worry about bringing a purse; they'll go beautifully with any outfit.